Generated value
The research promotion, management and communication are the cornerstones of an approach built on the ability to raise funds and bring them into the system, thus feeding a virtuous circle capable of fostering growth. The number of projects has gone recently from 181 in 2015 to 212 in 2019; the financial value has grown from 85 to 91 million euros; the funded part over the total value of the projects has increased from 58 to 62 million euros.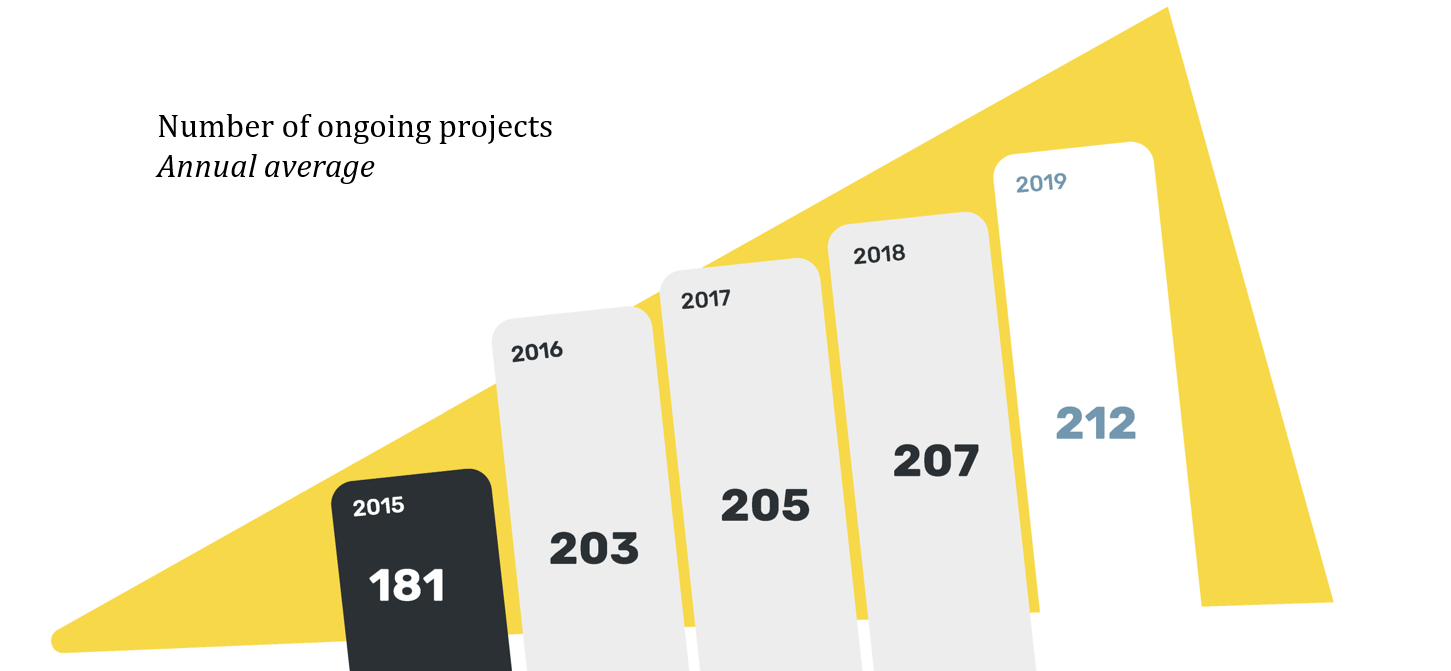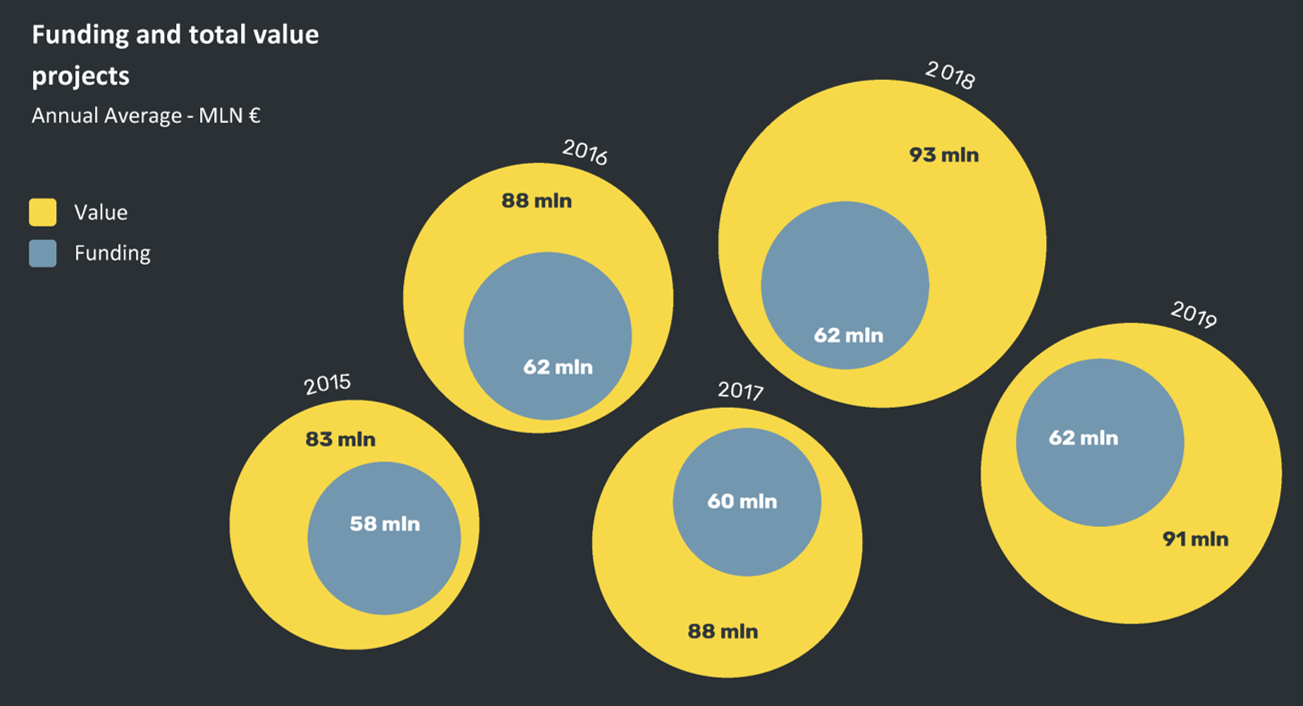 Our network
One of the goals of Fondazione is enlarging the network of stakeholders to create new opportunities and initiatives. The institutional participants are public and private entities, taking part in the development of Fondazione's activities on a continuous basis sharing their goals and purposes. They are currently represented by approx. thirty companies and entities.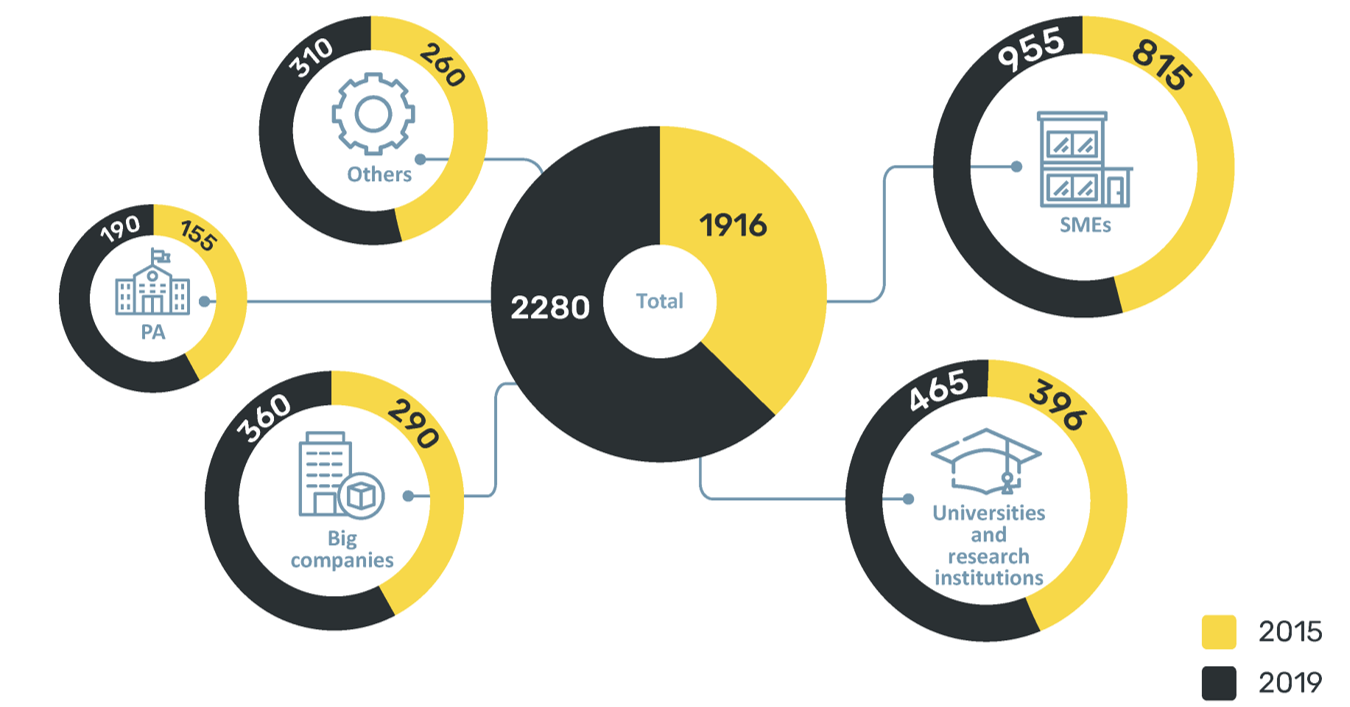 Knowledge dissemination
In addition to the commitment in carrying out its project activity, Fondazione organizes and coordinates events for the international scientific community such as conferences and congresses.