Generating value
Promotion, management and communication of research are the building blocks of an approach founded on the capacity to obtain finance and reinject it back into the system, fuelling a virtuous circle that encourages growth. In recent years, the number of projects has risen from 181 in 2015 to 212 in 2019. Their financial value has grown from 85 to 91 million euros, and the financed part of the overall value of these projects has risen from 58 to 62 million euros.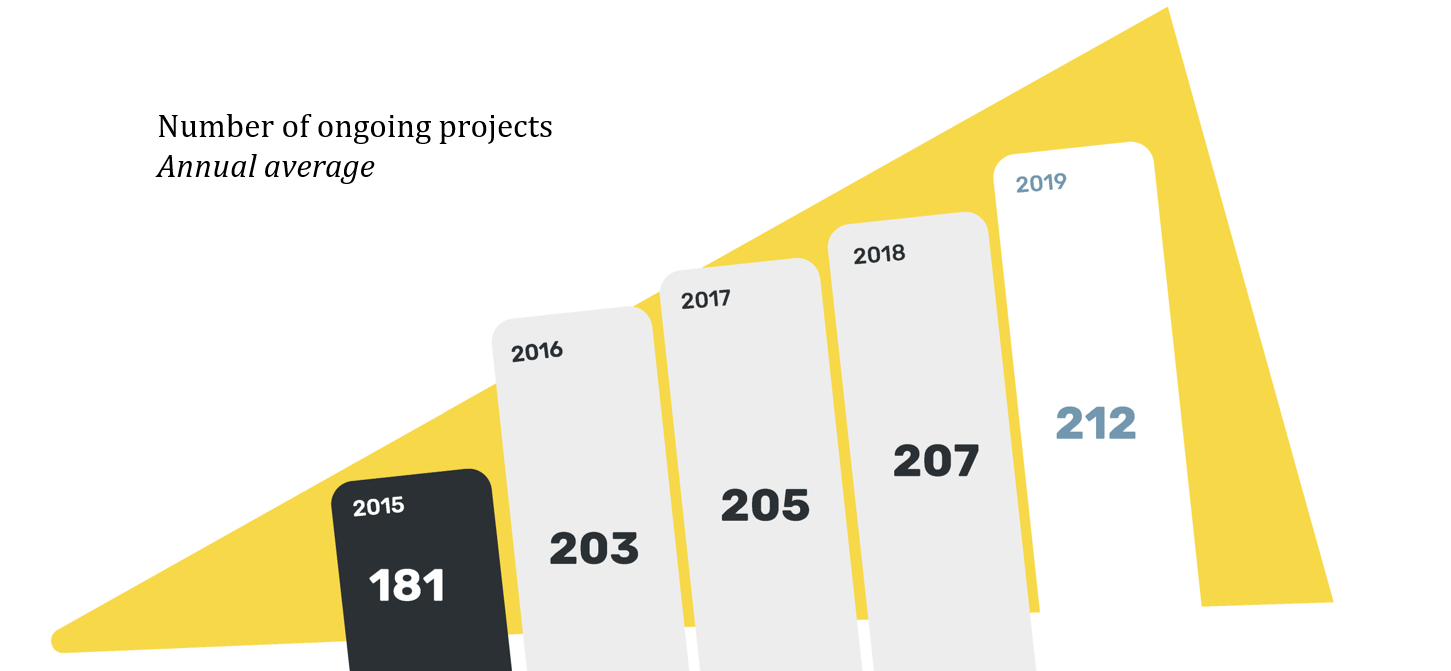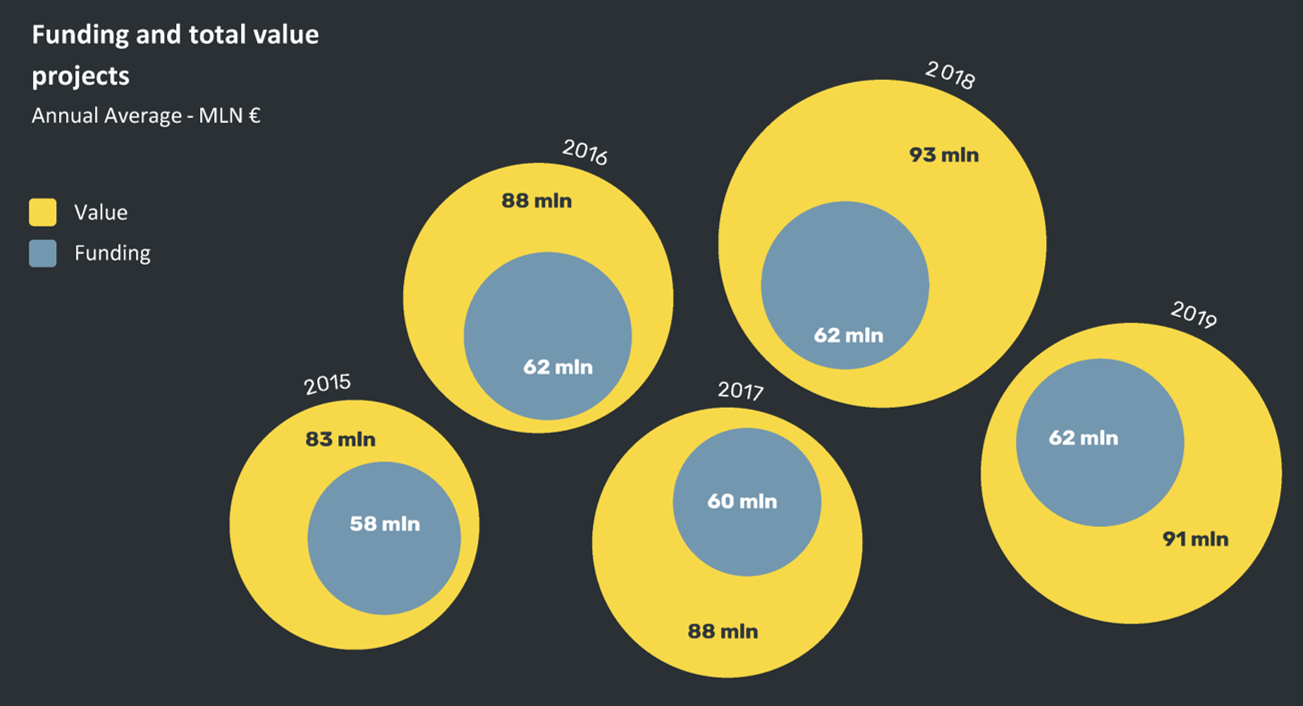 Our Network
One of the goals of Fondazione is enlarging the network of stakeholders to create new opportunities and initiatives.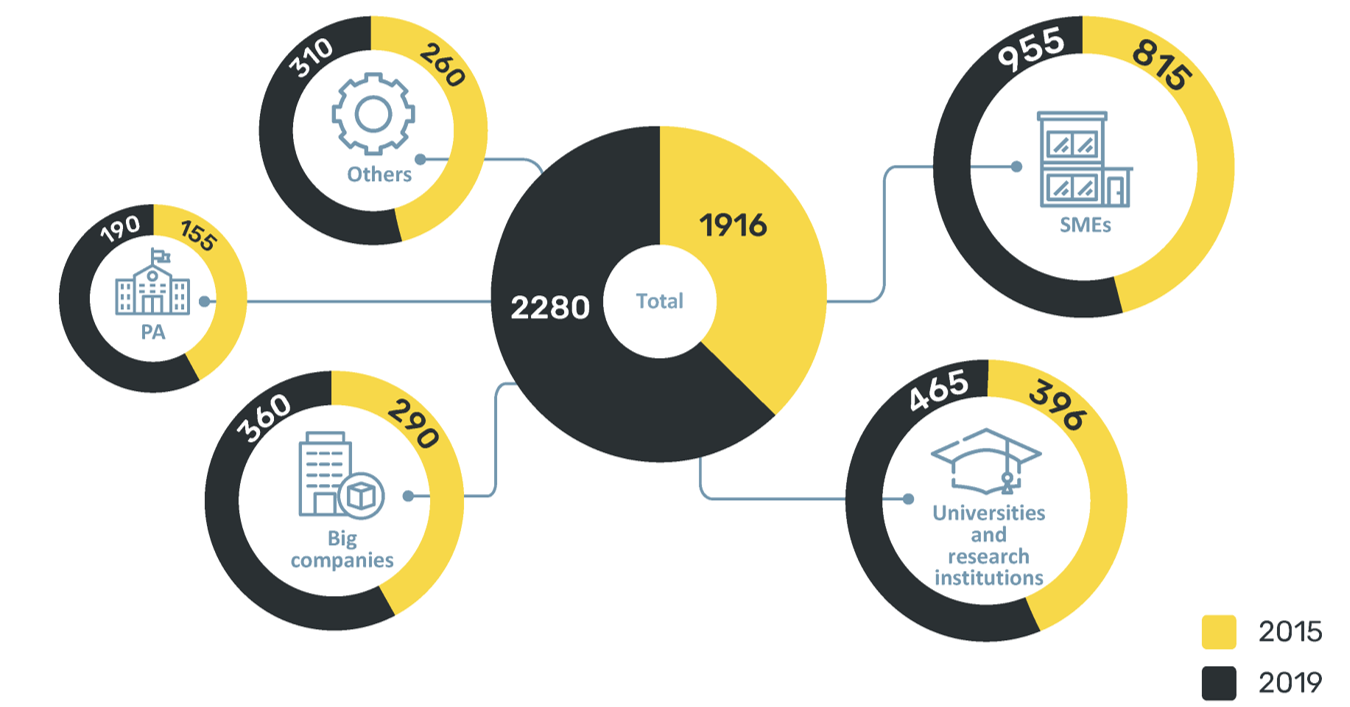 Knowledge Dissemination
Alongside its committed work in conducting its many projects, the Foundation organises and coordinates prestigious events, conferences and conventions for the international scientific community.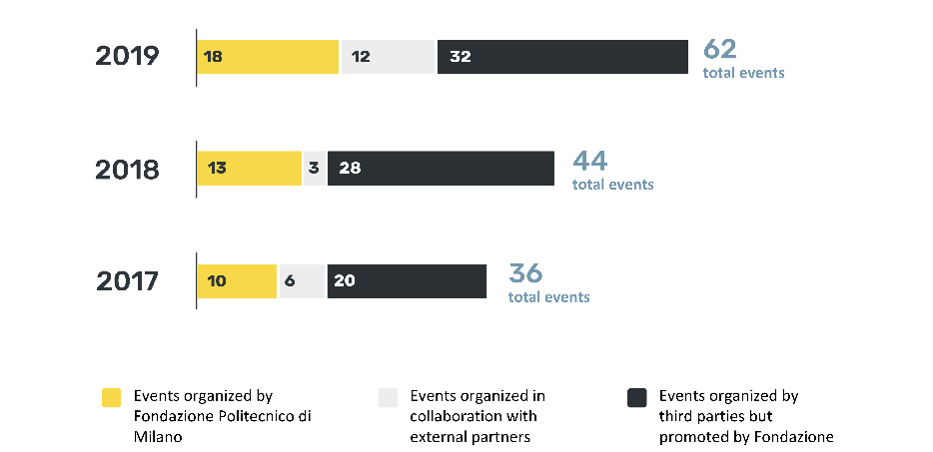 Supporting New Entrepreneurship
PoliHub, the award-winning Innovation District & Startup Accelerator of Politecnico di Milano, one of the five best university incubators in the world and managed by Fondazione Politecnico di Milano. PoliHub hosts the business projects of startups and large companies, which have chosen it for their open-innovation projects. With its 8,000 square meters, this space is the largest innovation district in Italy.