MicroHE
Supporting Learning Excellence
December 2017
- November 2020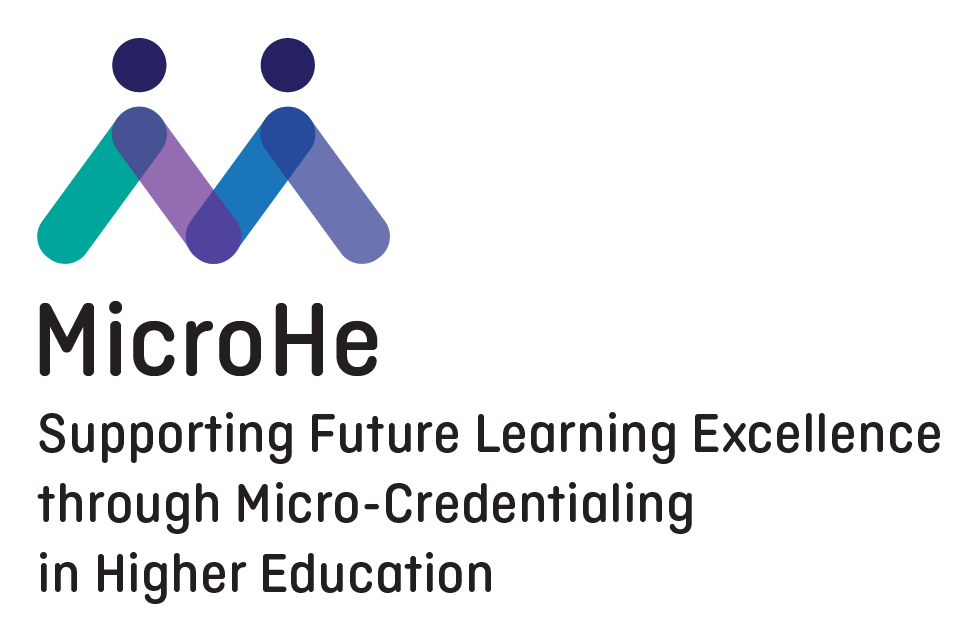 What do students know about micro-credentials? Is there any university out there providing short learning programmes and accrediting them with modern, digital and stackable ECTS-compliant credits? What do EU regulators expect to update the accreditation systems in 2025? Is the corporate sector interested in micro-credentials?
THEMES
Culture & Human Capital
The initiative
The MicroHE team has spent hours in the second half of 2019 in interviewing nearly 50 representatives from students through HE representatives to regulators and employers in order to have an overall idea of their knowledge and expectations about Micro-credentials. The briefing paper "Challenges and Opportunities of Micro-Credentials In Europe" is a comprehensive but synthetic report with the findings of this set of interviews, developed by Fondazione Politecnico di Milano with the help of DHBW and all the MicroHE partners. Hopefully, it identifies the areas in which current European recognition instruments fall short and either provide better explanations on how to use those instruments in the context of micro-credentials and suggest optimisations to the instruments supporting micro-credential provision.
The role of the Foundation
Fondazione Politecnico di Milano is partner in the initiative
Technical details
MicroHE aims to provide the most comprehensive policy analysis yet conducted of the impact of modularisation, unbundling and micro-credentialing in European Higher Education, and will address the challenges described above by:
– gathering the state of the art in micro-credentialing in European Higher Education today;
– forecasting the impacts of continued modularisation of Higher Education on HE Institutions by using forward-scanning techniques;
– examining the adequacy of European recognition instruments for micro-credentials, in particular ECTS, the diploma supplement and qualification frameworks
– proposing a 'credit supplement' to give detailed information about micro-credentials in a way compatible with ECTS, the diploma supplement and qualification frameworks
– proposing a meta-data standard and developing an online clearinghouse to facilitate recognition, transfer and portability of micro-credentials in Europe.
First results
MicroHE organised the first European survey on micro-credentials in HE, surveying 70 institutions across the continent, with the aim of understanding the current level of provision, the types of micro-credentials offered and future trends in provision of micro-credentials. It also organised a masterclass on MC, to goo deeper into the investigation of their potential, specifically through the use of DELPHI methodology.
Financial supporters