Specchio
January 2020
- December 2021

"Lumson has always been known for its strong belief in research and innovation, alongside its commitment to sustainability. Lumson's backing for Specchio confirms the quality of this project, as well as showing what can be achieved when companies in the supply chain work closely together" Matteo Moretti, President of Lumson
The initiative
Specchio wins a prize worth more than one million euros! Ticking the boxes of circular economy and sustainable development, this project is run by Lumson in partnership with Pharma Cos and IDM Automation, with the support of Fondazione Politecnico di Milano. The prize was secured by a partnership of companies headed by Lumson, a leading company in cosmetics packaging and an institutional partner of Fondazione Politecnico di Milano. The initiative consists of working on a new generation of make-up products with the added value of a fully sustainable supply chain. The objectives for the project are to develop new packaging using less plastic, create new cosmetic formulae with a high content of plant-based raw materials and devise innovative processes that can minimise waste, reflecting the ethos of sustainable processes.
The role of the Foundation
Fondazione Politecnico di Milano, which includes Lumson among its institutional partners, has been actively involved in helping to source opportunities, ensuring that Politecnico di Milano's high calibre experts could be drawn upon for research & development.
Technical details
Lumson is a recipient of funds provided by Regione Lombardia (the Regional Government of Lombardy) within "Fashiontech – Progetti di Ricerca & Sviluppo per la moda sostenibile" (Fashiontech – Research & Development Projects for sustainable fashion).
Financial supporters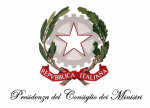 Call for Smart Fashion R&D Projects for sustainable fashion