FOOD TRAILS
Food policies for better local food systems
October 2020
- October 2024

"We are proud of an outcome framed within a series of successes, rewarding superb team work inside and outside Milan. The worthy winner is a professional and innovative initiative which receives substantial funds to start new projects as well as an international award recognising years of hard and committed work in the area of food policies. Milan has been rewarded for its work over the years in the area of food policy." Anna Scavuzzo Deputy Mayor of Milan 2020
THEMES
Health & Life science
The initiative
Meeting the challenge of establishing reliable local food systems (City Regional Food System) that are easy to access and supply high quality products through city-level food policies that bring into play a complex system of actors.
FOOD TRAILS will co-project and validate the best food policies within cities to achieve the objective of a healthy and sustainable diet (Nutrition), a food system respectful of the environment (Climate), using resources in a circular manner (Circularity) and stimulated by new discoveries and ideas (Innovation).
Nutrition, Climate, Circularity and Innovation are the clear objectives set by the European framework Food2030 set up after the 2015 Expo of Milan. Following the analysis of the best practices in food policies in Europe and the world, the project will develop a series of living labs, where cities can trial, learn about and share their food policies.
The role of the Foundation
Fondazione Politecnico di Milano is a partner in the initiative
Technical details
FOOD TRAILS is a European project financed within Horizon 2020, bringing together 19 partners, these being 11 European cities and 8 universities and public interest organisations. The partners will be joined by 21 other cities across the world. Over four years, the best food policy practices will be analysed and shared, while the best food policies will be designed and validated through living labs.
Financial supporters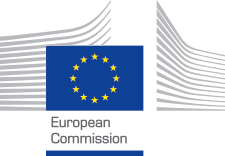 Programma Horizon 2020