SMARTherapy+
Smart Learning for Gait Therapy
November 2020
- January 2023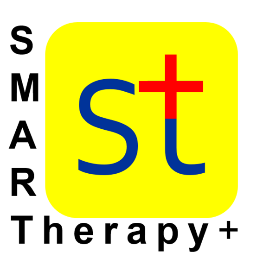 THEMES
Health & Life science
The initiative
This initiative is designed to address the growing needs in the field of gait physiotherapy, arising mainly from three factors:
1. Unhealthy and often sedentary lifestyle, often combined with "fear of movement" (kinesiophobia) caused by chronic pain.
2. An ageing society, as age is often a factor that increases the risk of gait dysfunction.
3. The many different diseases that cause gait dysfunctions in children and adults and require rehabilitation provided by skilled therapists.
The purpose of the initiative is to develop a series of standardised training resources for therapists working in the field of walking rehabilitation, based on an interactive digital platform that includes a database of gait therapy programmes and case studies.
The role of the Foundation
Project partner
Technical details
SMARTherapy+ will be a digital and modern learning platform for training in physiotherapy and walking rehabilitation. The learning tool will consist of three basic elements;
USEFUL KNOWLEDGE: practical basics in essential up-to-date skills for future rehabilitators and physiotherapists.
OPEN KNOWLEDGE: a sustainable educational tool with material readily available to all physiotherapy professionals across Europe.
NON-EXCLUSIVE KNOWLEDGE: the learning path can be adapted to the user's previous knowledge and requirements, meaning that students and professionals from different educational backgrounds and with a range of specialisations will be able to achieve their learning objectives.
First results
In early April, we concluded our survey to identify the educational needs for therapists across Europe concerning gait physiotherapy, promoted by Fondazione Politecnico di Milano within the project SMARTherapy+.
We received 2 replies in English, 128 from Germany, 145 from Poland and 184 from Italy, for a total of 459 responses! We whole-heartedly thank all the professionals in this sectors who spent time completing our survey.
We will publish the results within the next few months: keep tuned!

Download the Newsletter of the project and go to the project website to see the Dissemination Report related to the first 6 months of activities.

Download the second Newsletter of the project and go to the project website to see the Dissemination report related to the months 6-12.
Financial supporters

Erasmus+ Call 2020- Key Action K203 "Strategic Partnerships for Higher Education