Raise Hub
Let's start redesigning tomorrow's railway stations
January 2022
- December 2022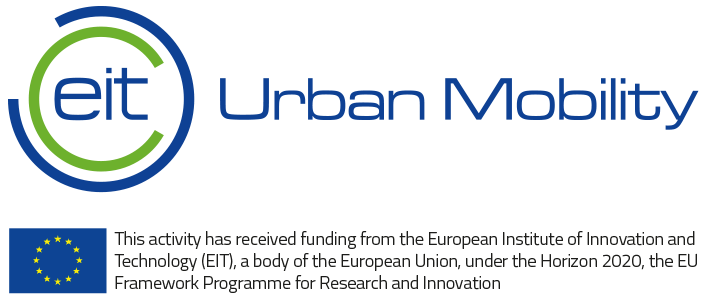 The initiative
The increasing supply of a variety of urban transport modes and services and the need to offer seamless intermodal solutions centered on the nodes of the mass rapid transit are leading planners to design new criteria and standards towards a new concept of railway stations. The project Raise Hub aims at defining upgraded criteria for designing railway stations as a multiservice hubs by testing tactical approaches, proposing urban experiments and light interventions based on the combination of physical design and supply solutions for indoor and outdoor spaces.
Working on two railway stations, Rogoredo railway station, in Milan, Italy, and Chamartin railway station, in Madrid, Spain, for enhancing the quality and the safety of indoor and outdoor spaces and services. The project will collect data on users' perceptions of the experiments and for people engagement in the testbeds. Roadmap and design principles for increasing the usages of the stations and their inter-modality will be delivered in order to replicate the proposed approaches to other use cases.
The project is funded by EIT Urban Mobility, a European initiative for the future of urban mobility co-funded by European Union.
Technical details
Rogoredo and Chamartin railway stations have a great transformative potential in relation to the requalification of the spaces and services in the surrounding areas, and in both cases the large intermodal accessibility offered at the transport node dimension, is weakened by the poor quality of spaces and services inside and around the railway stations.
Raise Hub aims at enhancing the "place dimension" of the railway stations, promoting:
transition experiments as temporary tactical interventions, indoor and outdoor the railway stations;
online-survey to profile users' needs and perceptions of space changes during the experiment process and community engagement;
focus groups for testing the process and assessing the impacts of the transition experiments implemented by means of participatory evaluation methods.
The objectives are:
testing environmental friendly short-terms and small transformations of the spaces and activities in/around the two stations, simulating innovative attitudes for enlarging the station uses and users and their rhythms;
defining guidelines for addressing transformation projects indoor and outdoor the stations and up-scaling the experiments in other similar stations.
Different possible scenarios will be tested for:
improving safety and security conditions of internal and external spaces enhancing the quality of the pedestrian and cycle pathways;
supporting the inter-modality with e-shared mobility and micro-mobility supply;
defining bundle of services and activities, characterizing the station as a service hub (e.g. 'Market and Station', 'Work and Station', 'Pickup Station')
evaluating the possibility to provide spaces in the station for co-working, FabLabs and micro-working activities.
Financial supporters