CDP Venture Capital, Tech4Planet's first research centre startups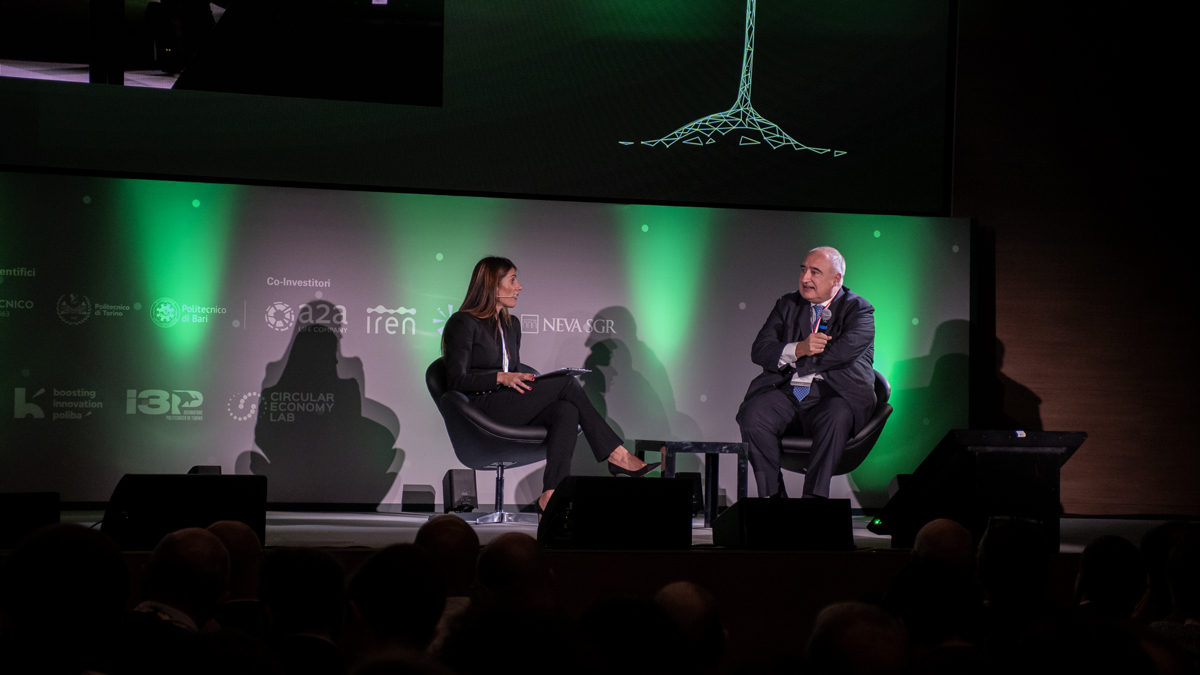 Academia and industry debate the value of research in energy transition: live matching sessions with a panel of companies and spinoffs.
It all took place on stage at the Tech Transfer Day on Environmental Sustainability organised by CDP Venture Capital, an event to present Tech4Planet's first results. Tech4Planet is the national technological transfer hub specifically for sustainability, established by CDP Venture Capital in collaboration with Politecnico di Milano and the involvement of Politecnico di Torino and Politecnico di Bari. CDP Venture Capital put up over 130 million euros in four years, creating a potential levering effect and already bringing on board major institutions and players in the energy sector, which have invested in Tech4Planet. These include Fondazione Politecnico di Milano, A2A, Iren as well as Eni's business school, Joule, as a corporate partner. Tech4Planet has assessed over 60 research projects, and has set aside 1.5 million euros for five technological projects and startups.
The phase of entrepreneurial acceleration to transfer inventions to the market will be coordinated by PoliHub, Politecnico di Milano's Innovation Park & Startup Accelerator, together with national and international partners. Italy is the fifth country in the world, and the third in Europe, in relation to population size, for the quality of publications in this field, and the event provided the ideal occasion to highlight the place of scientific research in energy transition and to stage a debate between great energy players and deeptech startups in live matching sessions.
These were the topics at the heart of the debate at the Tech Transfer Day session. Attending as panel members were the CPD President Giovanni Gorno Tempini, the Rector of Politecnico di Milano Ferruccio Resta, the President and the CEO and General Director of CDP Venture Capital Francesca Bria and Enrico Resmini, the President of Fondazione Politecnico di Milano Andrea Sianesi, the Vice Rector for Technology Transfer at Politecnico di Torino Giuliana Mattiazzo and the Rector of Politecnico di Bari Francesco Cupertino. Other panellists were representatives of the major energy players A2A, Iren, Eni and Intesa Sanpaolo Innovation Center, the President of the Regional Council of Lombardy Attilio Fontana and the Council member for Finances and Real Estate at the City of Milan Emmanuel Conte. To find out more, read the press release
To find out more, read the press release