Gianvito Vilè wins the Alfredo di Braccio Award for Chemistry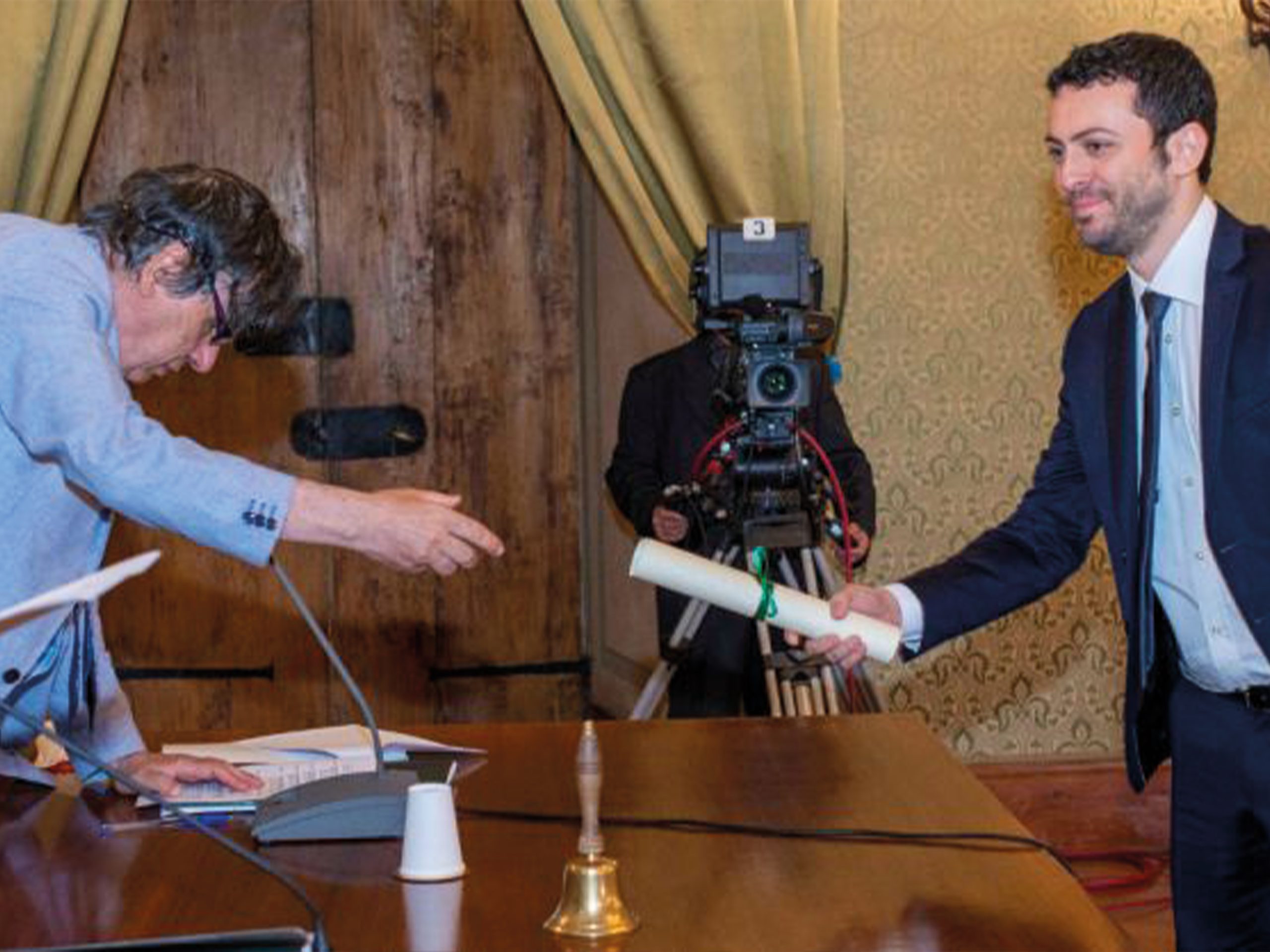 Congratulations to Gianvito Vilè, who has won the Alfredo di Braccio Award for Chemistry bestowed by the Italian Academia dei Lincei. The ceremony took place in Rome and was attended by the President of Italy Sergio Mattarella.
Gianvito Vilè is currently at the "Giulio Natta" Department of Chemistry, Materials and Chemical Engineering, Politecnico di Milano, where he is researching catalytic processes for sustainable development. The Academia dei Lincei conferred its award for "his significant results in the field of synthesis, characterisation and use of functional materials on a nano-scale […] for developing sustainable chemical technologies, such as biomass conversion, in an approach ranging from the atomistic properties of the systems under study to the engineering of micro-reactors and processes".
This is a further honour for the young scientist and researcher, who returned to Italy in 2020 after winning the prize awarded in memory of Ernst Felder, the outstanding scientist who revolutionised diagnostic imaging. The Felder prize, worth 1 million euros over five years, was launched by Fondazione Bracco and Bracco Imaging, in collaboration with Politecnico di Milano and Fondazione Politecnico di Milano.