Soft and digital skills to improve student learning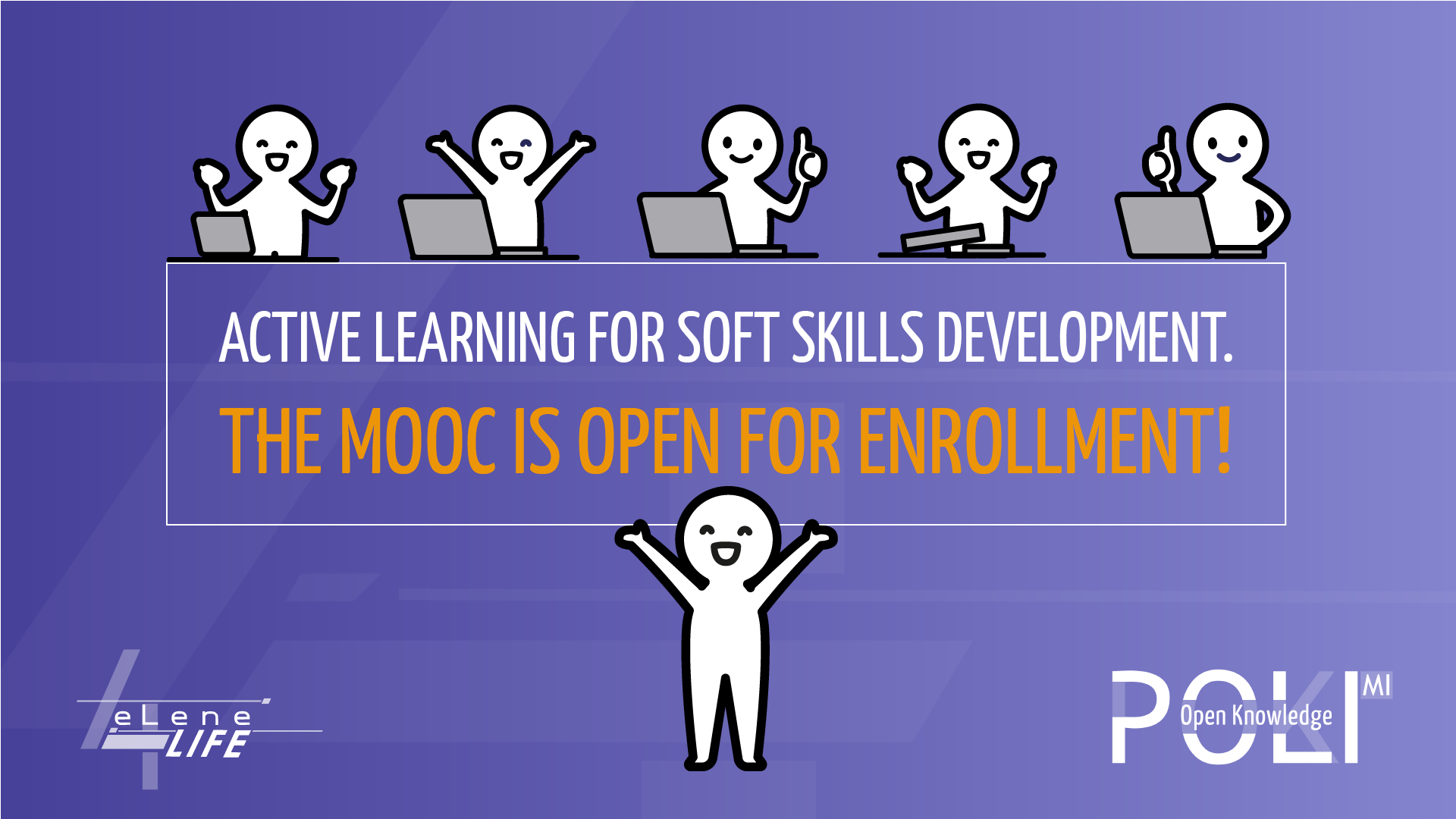 Students must be taught crucial soft skills to help them in the job market. As university teachers, by integrating active learning methods into your teaching practice, you are effectively innovating your professional pathway while improving your students' learning experience, especially when they are studying traditional core subjects.
The MOOC falls under the umbrella of Europe's Erasmus+ eLene4Life project, and consists of a practical course showing how to insert digital and multi-disciplinary skills into the teaching of curricular subjects.
The MOOC was designed for university teachers, but can be useful for in-company instructors, who recognise the need for these skills and wish to help students and trainees develop their multi-disciplinary abilities. The objective is to encourage the teaching of soft and digital skills alongside traditional lessons.
You will discover that any teaching method which involves students in the learning process can be planned and introduced into a course programme, including when taught online
The course is free.
Click here to register