TechCamp@POLIMI, registrations open to a STEM future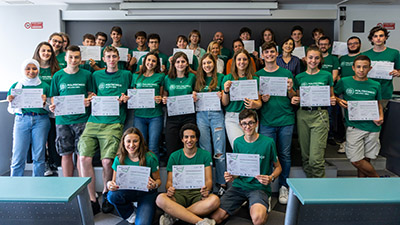 Applications to TechCamp@POLIMI opened on 1 February and will shut on 28 March 2021.
TechCamp@POLIMI is the first Italian initiative directing secondary school students towards university level courses in STEM subjects (Science, Technology, Engineering, Mathematics). Courses at TechCamp@POLIMI are designed for students in upper secondary school (15 years and older). They are highly intensive week-long courses held in English after the end of the school year and the numbers are capped. They are taught by university teachers at Politecnico di Milano and cover four subject areas, Coding, Cybersecurity, Mobility and Robotics.
TechCamp is an advanced course organised by Politecnico di Milano and Fondazione Politecnico di Milano designed to bring young people closer to the hottest and most challenging topics in the technological sphere, from robotics to self-drive vehicles and computer coding.
Click here for more information.