EIT Urban Mobility
Building Future Mobility Together
January 2019
- January 2026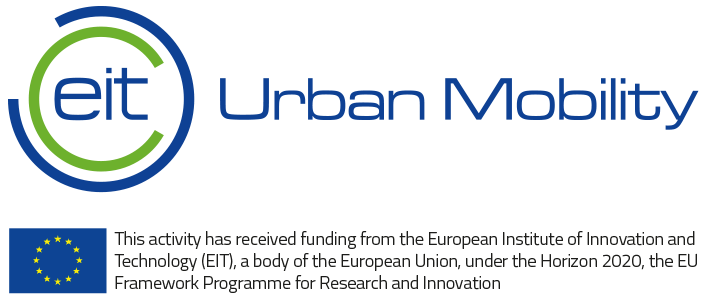 "Fondazione Politecnico di Milano, and its entire network, see this initiative as a great opportunity to make contact with European bodies and organisations of excellence in the field of smart cities. This is another example of our successful collaboration with the City of Milan, having already worked together on other great European projects, where city development is the central objective". Eugenio Gatti, Director of the Foundation
The initiative
EIT Urban Mobility's main objectives are to create new urban spaces on a human scale and improve the quality of life in metropolitan areas, while guiding technological innovation for the future of Milan. Milan is to be the only Italian city taking part in the project alongside Amsterdam, Barcelona, Copenhagen, Eindhoven, Hamburg, Helmond, Helsinki, Istanbul, Munich, Prague, Stockholm and Tel Aviv. Milan, together with AMAT (Agency of Environmental Mobility and the Territory) and Fondazione Politecnico di Milano, is one of the 48 partners in a consortium defined by the European Union – through EIT, the European Institute of Innovation and Technology – as a major player in implementing policies for future urban mobility. The EU is providing a fund of 1.6 billion euros to promote integrated mobility and increase the competitiveness of European markets. The objective is to redesign personal and collective urban mobility in large cities and small towns, applying advanced technology while also promoting social inclusion.
The role of the Foundation
Fondazione Politecnico di Milano is a project partner in the initiative
Technical details
The initiative is funded by EIT – the European Institute of Innovation and Technology, with a budget of 1.6 billion euros over seven years. We expect the first results in 2020.
Financial supporters

EIT Urban Mobility is supported by the European Institute of Innovation and Technology (EIT)
Partners
Aalto University, Audi AG, Applus+ IDIADA, Analog Devices, AMS – Amsterdam Institute for Advanced Metropolitan Solutions, Amadeus, AutoUni, BAEPS – Bulgarian Electric Vehicles Association, Barcelona City Council, Benthem Crouwel, BME – Budapest University of Technology and Economics, BMW Group, Breda University of Applied Sciences, BSC – Barcelona Supercomputing Center, CARNET – Fundació Centre d'Innovació i Tecnologia de la UPC, Colruyt Group, CTAG – Automotive Technology Center of Galicia, CTU – Czech Technical University in Prague, Daimler AG, DTU – Technical University of Denmark, E.ON Danmark A/S, EcoMotion Israel, ENEA – Agenzia Nazionale per le Nuove Tecnologie, l'Energia e lo Sviluppo Economico Sostenibile, EPFL – École Polytechnique Fédérale de Lausanne, ERTICO-ITS Europe, Estonian Association of Information Technology and Telecommunications, Forum Virium Helsinki, Fraunhofer-Gesellschaft zur Förderung der angewandten Forschung e.V., Ghent University, HERE Global, i2cat, ISBAK – Istanbul IT and Smart City Technologies Inc., Istanbul Metropolitan Municipality, KTH – Royal Institute of Technology, KTU – Kaunas University of Technology, KU Leuven – Katholieke Universiteit Leuven, MaaS Global, MOL Hungarian Oil and Gas PLC, NFF TU Braunschweig, ORACLE Nederland BV, PON Holdings, PowerHUB, RACC – Real Autómovil Club de Catalunya, S.L., Region Stuttgart, SEAT SA, Siemens AG, Siemens Industry Software and Services B.V., SKODA AUTO, a.s., SpinLab Accelerator GmbH, Technion – Israel Institute of Technology, Tel Aviv-Yafo Municipality, TomTom NV, Tractebel-Engie, Transdev NL, TRATON SE, TU/e – Technische Universiteit Eindhoven, Tubitak – Scientific and Technological Research Council of Turkey, TUM – Technische Universität München, UCL – University College London, UN Studio, Universitat Pompeu Fabra, University of Belgrade, University of Stuttgart, University of Tartu, UnternehmerTUM GmbH, UPC – Universitat Politècnica de Catalunya, UTIA AV CR, v.v.i., Wiener Linien GmbH & Co. KG, ZONE Cluster Nonprofit Ltd, Politecnico di Milano.