INNO-WISEs
Improving technological and business skills in Work Integration Social Enterprises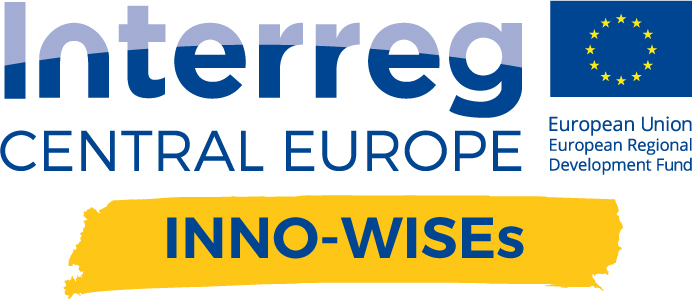 "INNO-WISEs intends to activate a process to change the business approach in social enterprises, introducing a sustainable business and development model to ensure their competitivity in the market", Eugenio Gatti, General Director of Fondazione Politecnico di Milano
THEMES
Social development
The initiative
INNO-WISEs is a project designed to offer an innovative pathway to Work Integration Social Enterprises and provide them with new skills to bridge the technological and management gap that sets them apart from other organisations. Partners from the world of research and technology, public authorities and social cooperative networks will work together to create a digital platform for sharing ICT and management tools, as well as designing a business training programme to consolidate their position on the market.
The role of the Foundation
Fondazione Politecnico di Milano is the project leader
Technical details
INNO-WISEs is financed by the European Regional Development Fund through the Interreg Central Europe 2014-2020 programme. The initiative started in July 2017 and will run for three years, bringing together partners from Belgium, Croatia, Italy, Poland and Slovenia. The sectors involved are farming, tourism, waste management and recycling.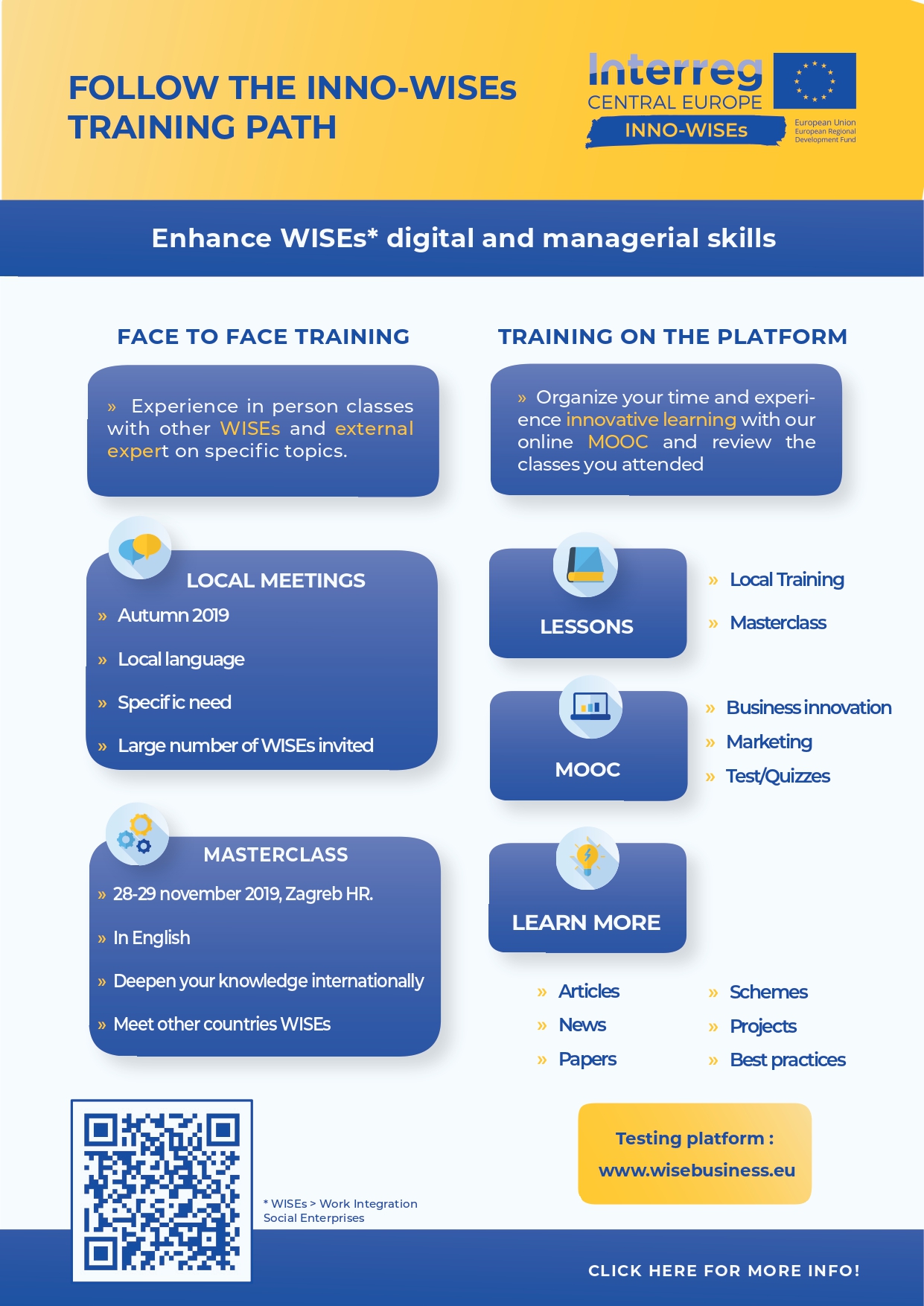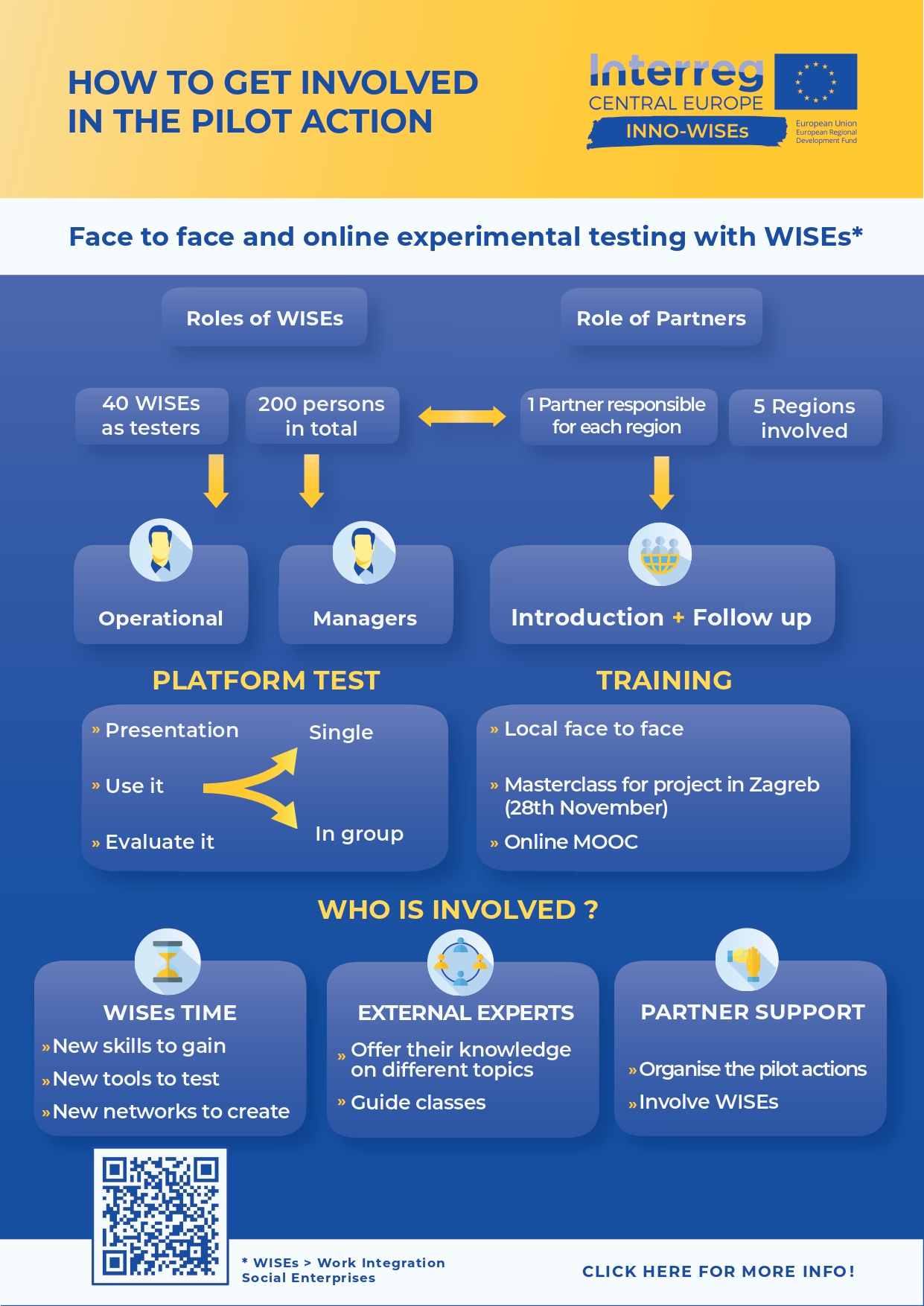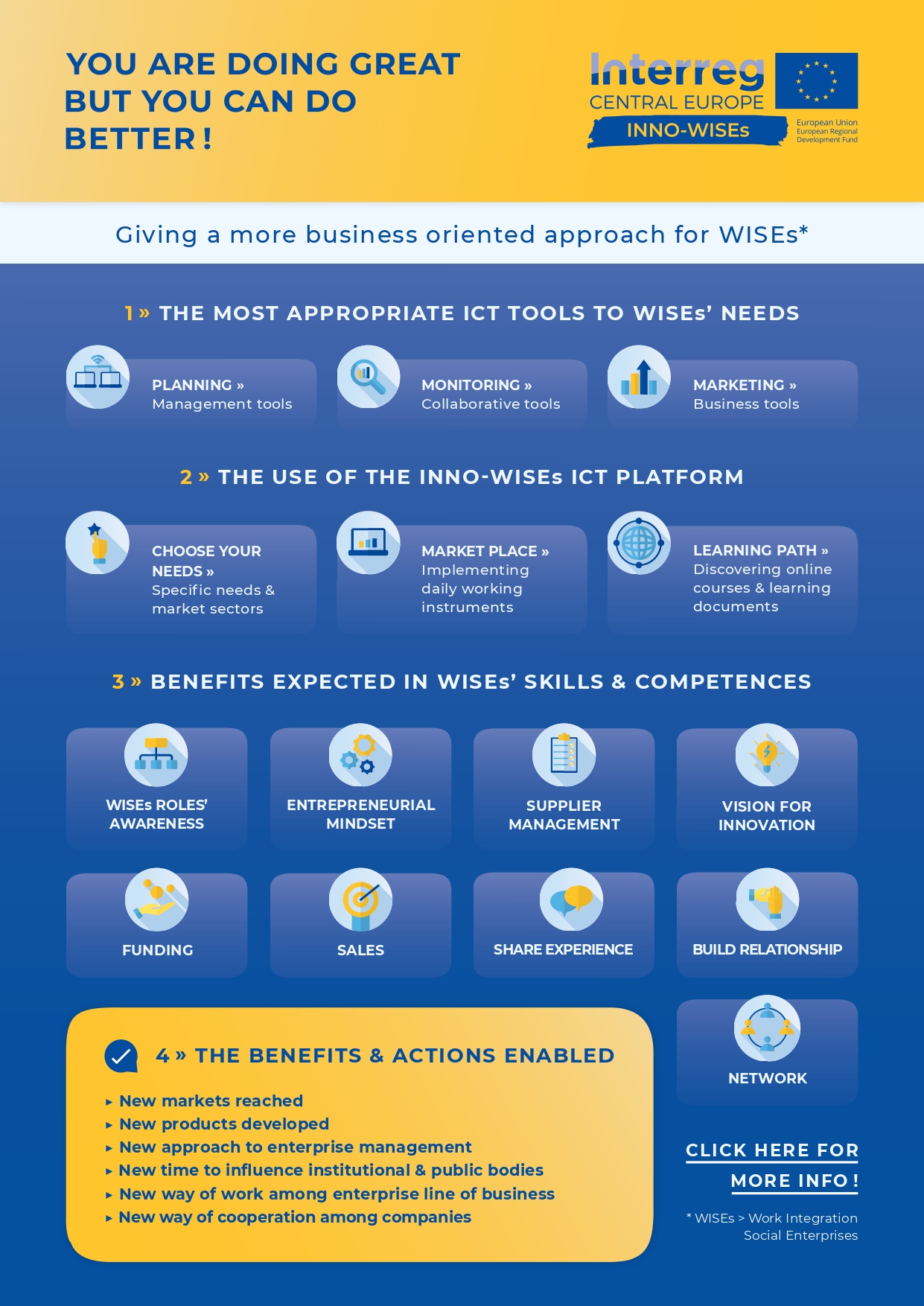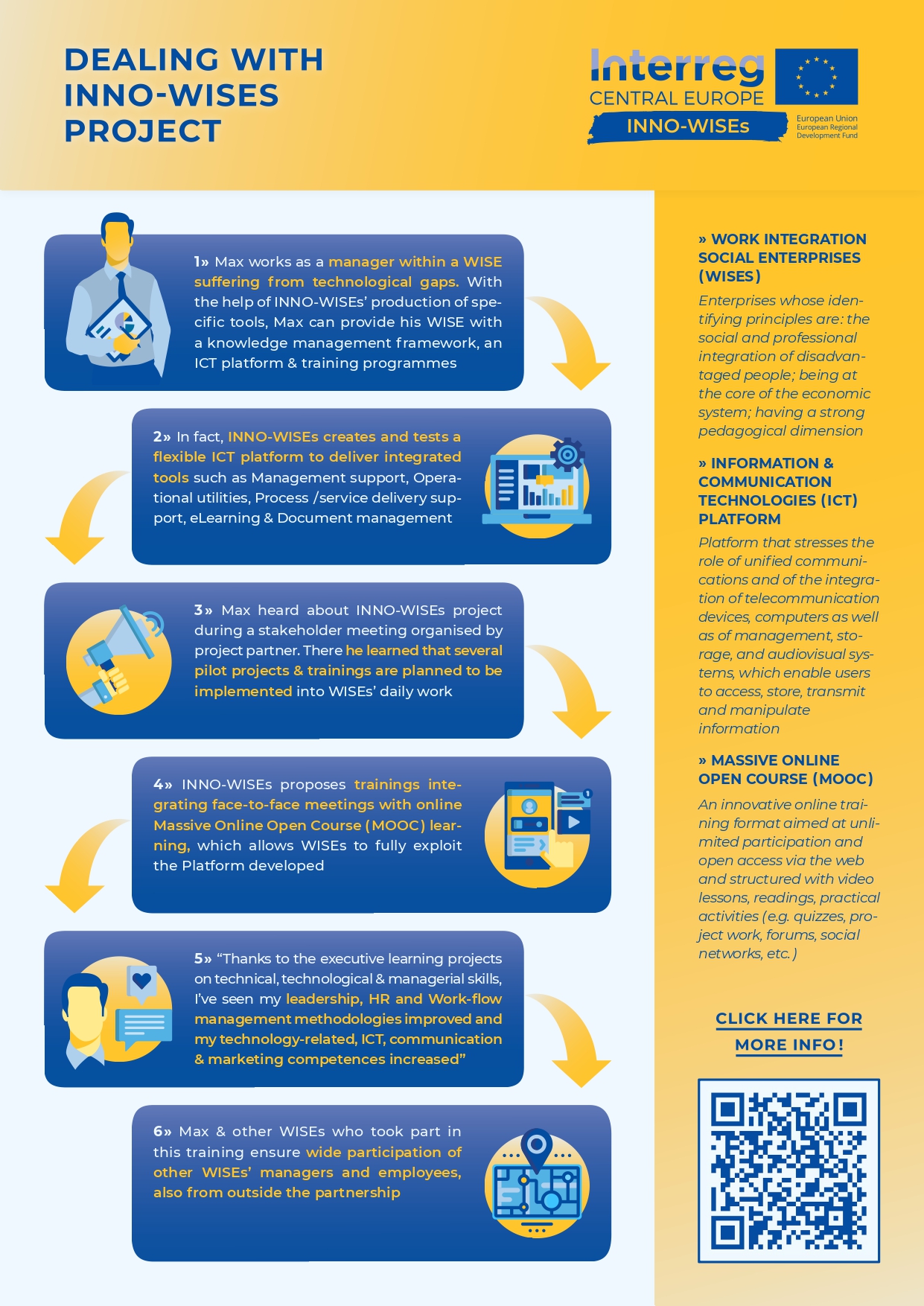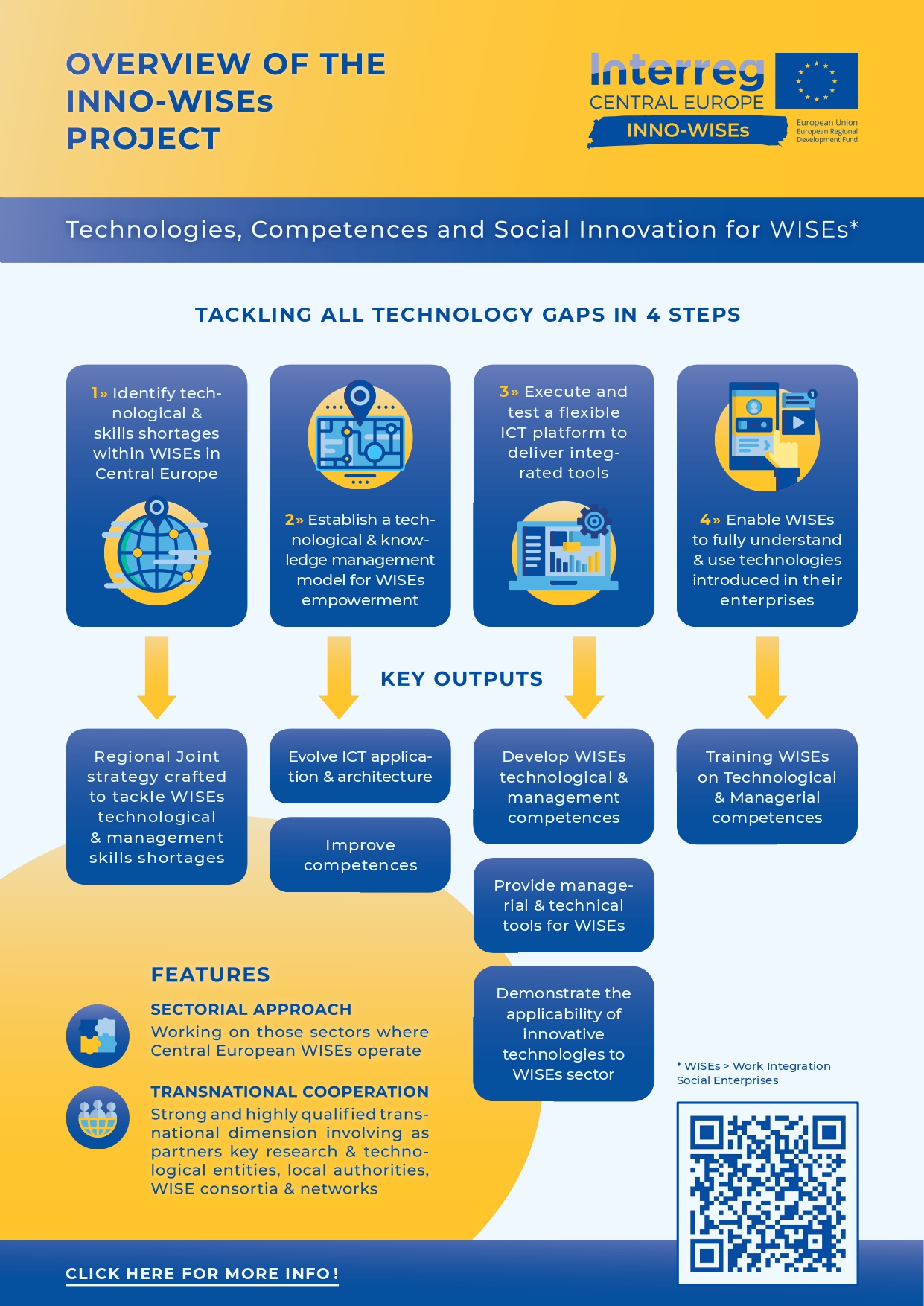 First results
National reports on Croatia, Italy (the region of Lombardy and province of Trento), Poland and Slovenia, the countries involved in the project, were produced during the first phase of analysis, together with defining a transnational intervention strategy. An outline project was also prepared, to remodel skills in WISEs on the basis of business organisations, in view of establishing their own pathway of management and technological development. The platform is currently being tested by its end users, these being the WISEs in the countries involved and other social enterprise networks in Central Europe. Running in parallel with this is a three-part training programme for social enterprises, involving regional face-to-face training, an international masterclass and a platform-based MOOC.
PERFORMANCE OF WORK INTEGRATION SOCIAL ENTERPRISES IN CROATIA, SLOVENIA, AND ITALIAN REGIONS OF LOMBARDY AND TRENTINO
Financial supporters